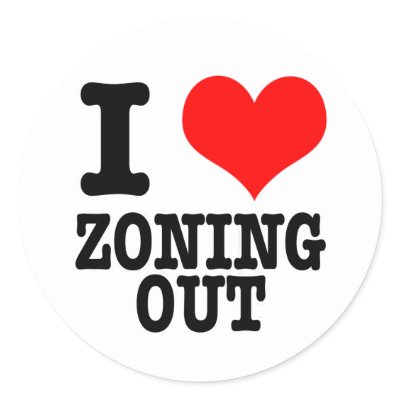 My friend is going through a divorce and wrote this piece for our writing class. I asked her if I could reprint it to which she agreed.
Most of us have heard that "TV is bad for you." Perhaps because it disconnects us from ourselves – we "zone out." During a particularly difficult period, I've come to honor that "zone out" time and don't think it's as detrimental as its often made out to be.

Going through a divorce is not for the weak at heart. Every day brings forth a new complication, a new dilemma. Here you are, trying to iron out major life decisions with a person who you innately have problems with! By the end of the day, I'm exhausted and drained.

So I've chosen a few TV programs that I watch in the evening. It's my zone out time. But as an artist, it's a zone out with some creative perks. Some programs offer me a chance to runaway to another time (such as The Tudors) or imagine myself in a strong, powerful position (such as Damages.) Others help me vent my frustrations (Breaking Bad) and others have simply educated me (Criminal Minds, Lie to Me.)

Sure, too much television is a bad thing. But for me, some of my programs have given me an opportunity to venture off into an imaginary world and take a break from my real life. Perhaps there's a chance that some of the qualities I like in these televised characters enhances underserved parts of myself. Who knows?

But even if it doesn't, that time out of mind feels good on an overworked, tired mind. I don't overdue it – one show an evening. And I can't help but feel some of these TV shows have become therapeutic – not the evil I've always heard they could be.
One Comment to