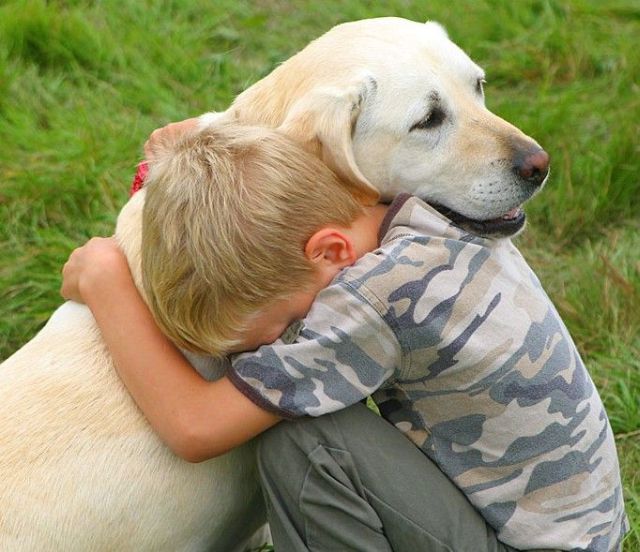 Most of us feel considerably more at ease when a pet is nearby. It brings out the calm and happiness in us almost instantly. But this recent study shows that dogs can help kids with autism considerably (50%!) when it comes to overall stress levels.
"A lot of times families feel trapped in their homes," says Karen Shirk, executive director of Paws for Ability, a service dog–training organization in Ohio. "The dogs act as an anchor for the [autistic] child, giving families more freedom to go places together.

Through their comforting presence, service dogs for people with autism reduce their masters' stress levels in a quantifiable way, according to a University of Montreal study published in the journal Psychoneuroendocrinology. Researchers measured kids' levels of cortisol (the stress hormone) before, during, and after they began working with a dog. When they had a dog by their side, children's cortisol levels dropped by nearly 50 percent—a significant decrease. How much happier and more capable would all of us be with such a significant stress reduction? The results are promising.