"It's crazy for me to think that she can literally put her hands here," Lyndsey, touching her chest, "and she can feel it's him breathing. It's him breathing and I'm breathing with him."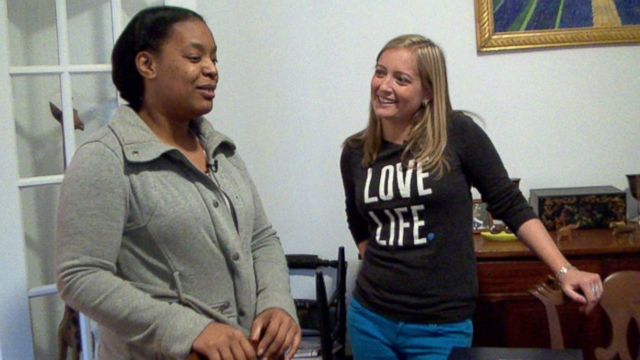 It's rare that an organ donor's relatives meet the recipients, since there a privacy laws in place. But the mother of a deceased son and one lucky woman have the chance to meet.
A young woman has been given the opportunity to meet the mother of the man who, through his death, saved her life.

Lyndsey McLaughlin, 28, met Diana Rodriguez whose 18-year-old son's lungs she was given during life-saving transplant surgery.

Normally, organ donors legally have to remain anonymous but the two New York women were so keen to meet that they made it happen.